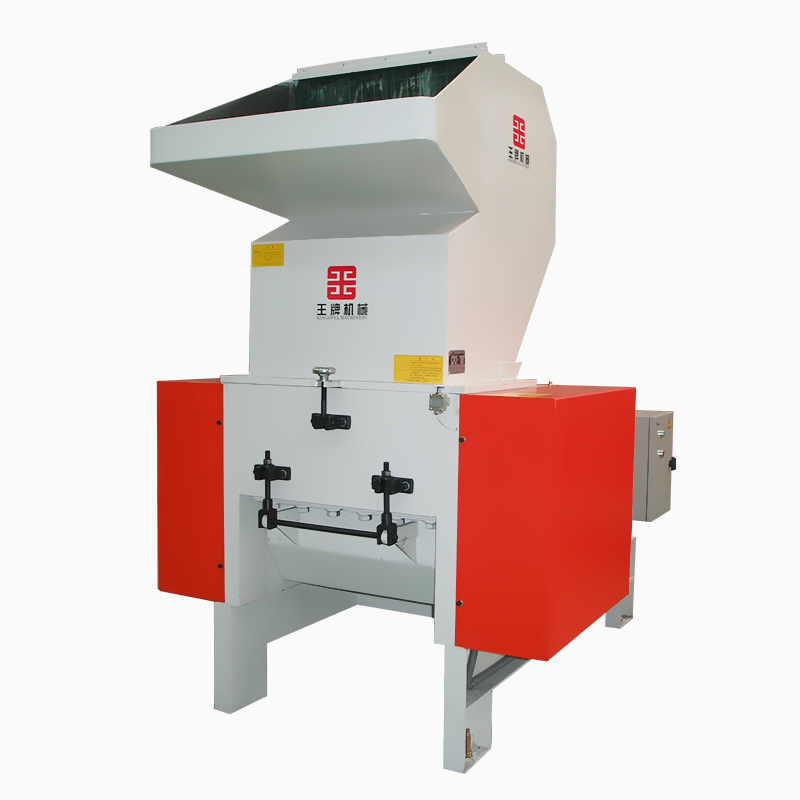 Features:
1. The box body of the mill is formed by one piece pouring, with good wear resistance.
2. The spindle is thick, with high machining accuracy, smooth operation and long life.
3. The cutter is made of alloy tool steel with sharp and durable blade.
4. Tool design is reasonable, the shear type V design, high shearing efficiency, speed, forming makings, uniform shape, powder, less complex cutter design and patches and claw at an organic whole, ladder pattern distribution, the impact of the scattered materials at work, reduce the broken material impact, to make each of the blade broken shear force is larger and more efficient.
5. Oversized texture of flywheels and belt wheels on both sides of the machine enhances the inertia of the machine so as to reduce the energy consumption of the machine when working.
Brief introduction:
1. Plastic crusher, also called plastic crusher, is mainly used to crush all kinds of plastic and rubber, such as plastic profile, pipe, rod, silk thread, film, waste rubber products.
2. The granule can be directly used for extruder or injection molding, or can be used for regeneration through basic granulation. It can also be used as peripheral equipment of injection molding machine to directly crush and recycle defective products and nozzle materials produced by injection molding machine.