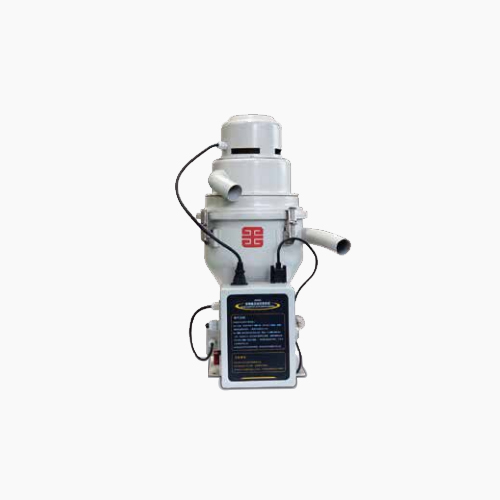 Features:
1. Single carbon brush motor is adopted, which is economical and practical.
2. Light weight and small volume, the whole machine can be placed on the hopper of the main engine for operation.
3. Wire controlled controller, easy to use.
Brief introduction:
1. The automatic feeding machine is also called the automatic feeding machine, suction machine, or feeder is an indispensable ー of main auxiliary plastic processing. Feeding machine can be exempted from manual feeding of a lot of hemp, so that the feeding work become more safe, more labor-saving, is to promote the modernization of the plastic processing industry essential machine.
2. The feeding machine is mainly composed of the body, the material storage barrel and the pipe fittings. The body consists of the control box, the air pump and the filter.