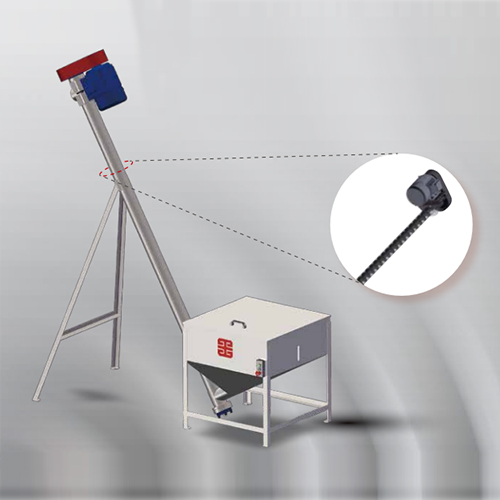 Features:
1. This machine is a non-base fixed type, which is connected successively by driving motor or reduction box, shell tube and screw. Combined with the whole feed inlet, it can be made into the required tilt Angle according to the working site, and connected and fixed with other supporting equipment.
2. Induction device can be installed to automatically control the material level of the supporting equipment and improve the automation level.
3. External dimension: according to the specific needs of the project to be determined to facilitate the cleaning of residual material design: spiral can reverse discharge, the lower end of the material pipe has a gate to clear material, cleaning is convenient.
Brief introduction:
1. The automatic feeding machine is also called the automatic feeding machine, suction machine, or feeder is an indispensable ー of main auxiliary plastic processing. Feeding machine can be exempted from manual feeding of a lot of hemp, so that the feeding work become more safe, more labor-saving, is to promote the modernization of the plastic processing industry essential machine.
2. The feeding machine is mainly composed of the body, the material storage barrel and the pipe fittings. The body consists of the control box, the air pump and the filter.