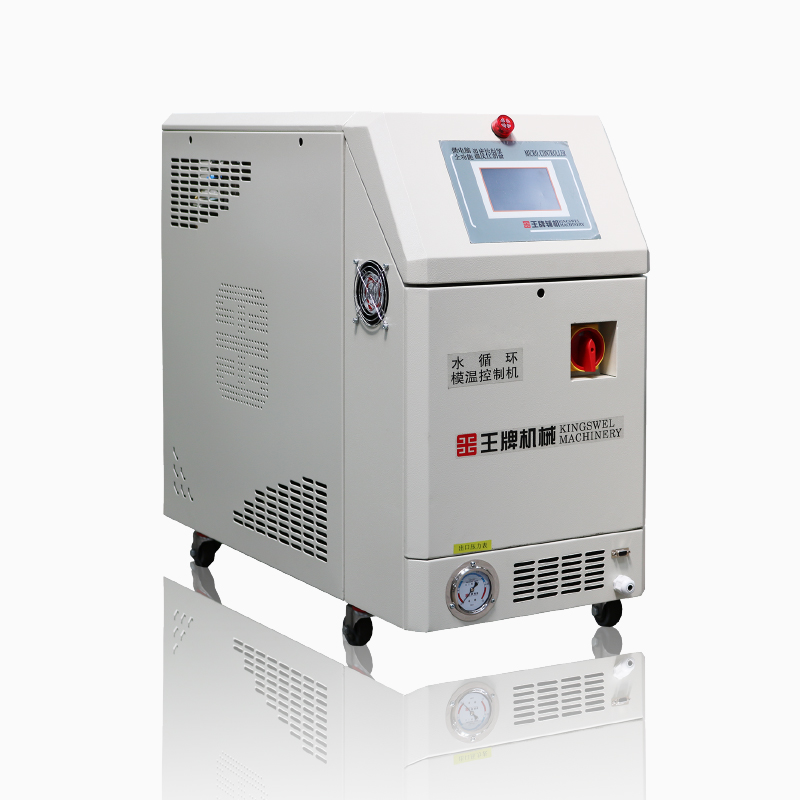 Water type mold temperature machine
Features:
1. It has the function of detecting mold flow blockage.
2. Perfect safety protection system and multiple automatic error-proof operation procedures ensure the safety and reliability of the equipment.
3. Heat insulation design of separate electrical box ensures electrical safety and longer electrical life.
4. Electric heating control adopts solid state relay (SSR) -- optional.
5. On-line function (RS485), MODBUS communication protocol, easy to connect with various human-machine interfaces, PLC, industrial computers and notebook computers.
Brief introduction:
1. Water mold temperature machine as a media has its advantages: high heat conduction efficiency, less pollution, easy access to water resources, temperature control range up to 160℃; The advantages of oil mold temperature machine is a large range of temperature control, thermal stability, but the need for media cost, grease, the latest model, temperature control range has reached 320℃, with a compact structure, the rise and fall temperature speed, accurate temperature control characteristics
。