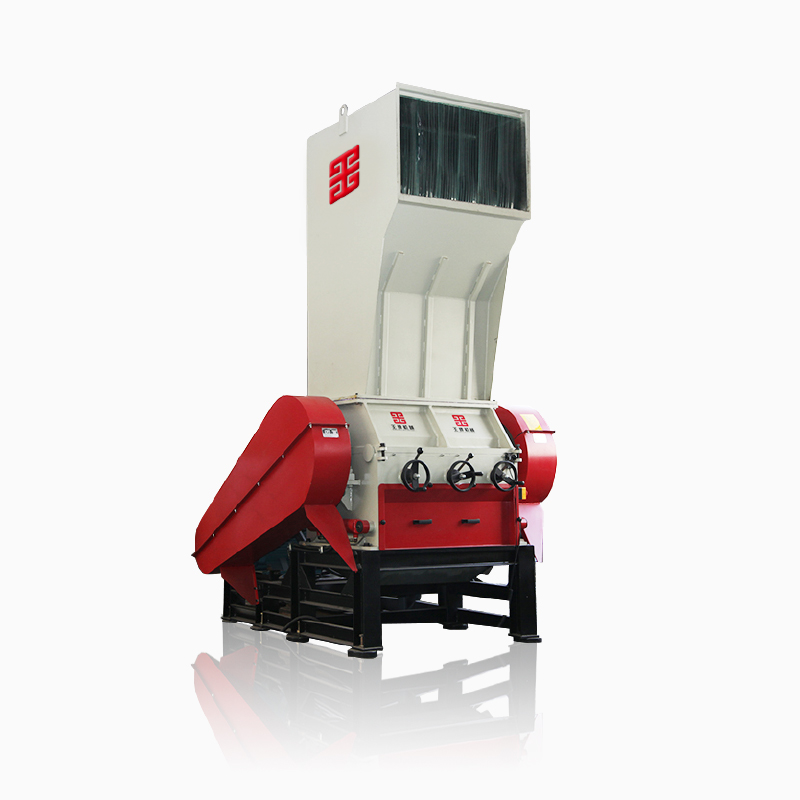 Features:
1. Powder machine box body thickening steel welding box body, appearance design atmosphere, practical.
2. Spindle bolding, high machining accuracy, dynamic balance treatment, smooth operation, small vibration, long service life.
3. Cutter, skD-11 material, good toughness, sharp edge, durable.
4. V-shaped shear design is adopted for the spindle, with high shear efficiency, fast speed, uniform particle shape and less powder. The upper and lower boxes are designed separately for the machine body, which is convenient for the disassembly, maintenance and cleaning of the machine blade.
5. The machine box is opened in two forms, manual remote lever and hydraulic automatic opening device, so as to reduce labor intensity and independent control system with complete safety protection functions.
Brief introduction:
1. Spiral discharging device.
2. Box-type automatic discharging
3. The main function of the automatic discharging device is to reduce the working strength and dust separation.
4. Automatic material discharge fan is adopted for material extraction and transportation.
5. Discharging box storage, automatic discharging device, dust separation device.