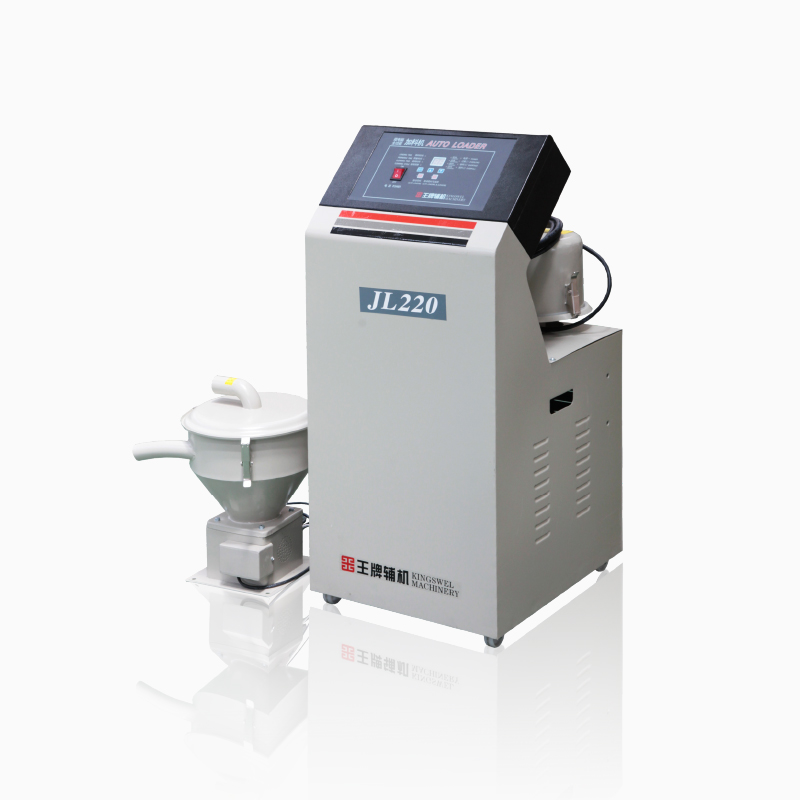 Features:
1. Separate design is adopted for the body and storage barrel for easy installation.
2. The motor adopts three-phase high-static induction type, with large conveying capacity and longer service life, which avoids the problem of replacing carbon brush.
3. The feeding cylinder is made of stainless steel to ensure that the raw materials are not polluted and increase their service life.
4. The full-function microcomputer controller adopts the original imported products from Taiwan to ensure more stable performance and longer service life.
5. Equipped with adjustable automatic backblowing device to ensure that the filter is not blocked and extend the cleaning cycle.
6. Equipped with full material indication, motor overload protection device, etc., for easy operation and trouble shooting.
7. The filter of powder feeder is made of special material, which can be cleaned and reused.
Brief introduction:
1. The automatic feeding machine is also called the automatic feeding machine, suction machine, or feeder is an indispensable ー of main auxiliary plastic processing. Feeding machine can be exempted from manual feeding of a lot of hemp, so that the feeding work become more safe, more labor-saving, is to promote the modernization of the plastic processing industry essential machine.
2. The feeding machine is mainly composed of the body, the material storage barrel and the pipe fittings. The body consists of the control box, the air pump and the filter.