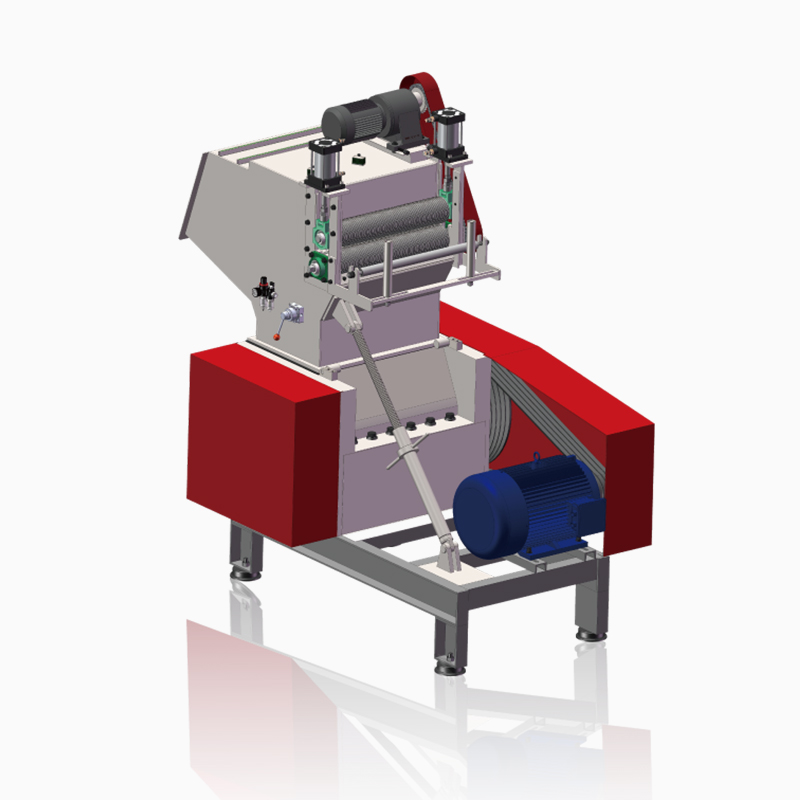 Features:
1. The film crusher has a complete range of models, which meet the requirements of different customers.
2. The crusher has three feeding ports, including automatic traction feeding port, manual feeding port and edge feeding port.
3. Feeding speed control, using frequency conversion and mechanical feeding control.
4. The box adopts water cooling device to provide continuous working time with the machine.
5. The spindle shall provide professional spindle structure according to the customer's material to meet the customer's requirements.
Brief introduction:
1. Film crusher is a crusher customized according to the material, thickness, width, output, size after crushing, working mode of the machine (online crushing, centralized crushing), feeding mode (automatic feeding, manual feeding and discharging mode (manual discharging, automatic feeding, immediate recovery, etc.) and other customer requirements.