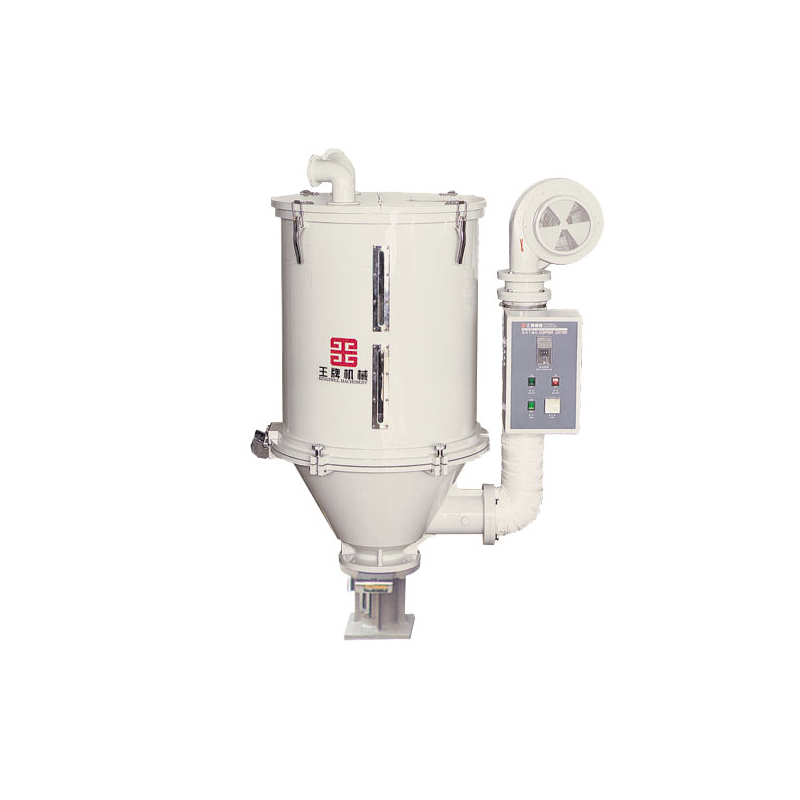 Features:
1. Automatic protection of electric heat pipe.
2. Use well-known brand electrical components, reliable performance.
3. The heating tube is made of SUS304 stainless steel with no pollution.
4. Long service life.
5. The sealing parts of simplified Chinese are made of silica gel.
Brief introduction:
1. The hot air inhaled by the blower is dispersed on the upper end of the heating cylinder, flows uniformly in the heating cylinder and conducts effective geothermal exchange with the heating tube. Then the hot air collects at the lower end of the heating cylinder, and enters the cylinder from the lower part through the screen separator.
2. The hot air uniformly diffuses upward, so that the mold particle raw materials in the barrel are continuously dried from the bottom to the top; After a certain period of drying, the raw materials below the drum can be evenly and fully dried, while the new materials above the drum can be continuously supplied, so as to make the raw materials automatically dry
。