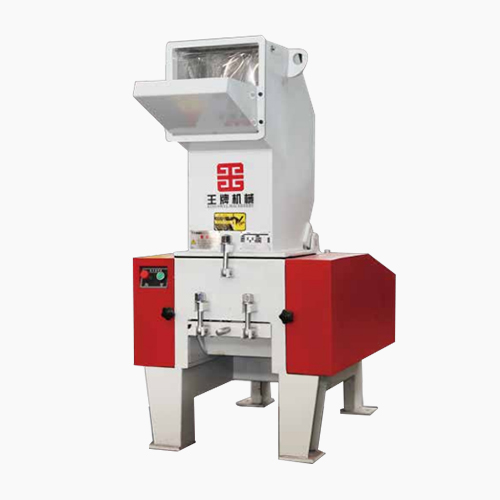 Features:
1. There are three specifications of structure design: flat, claw and chip, which basically covers the treatment of all materials.
2. The scissor-type knife rest structure is specially designed for film material crushing, which is more conducive to improving work efficiency.
3. The film crushing recovery system can be composed of an optional fan and a material storage barrel to give full play to the recovery efficiency.
4. Simple and practical appearance design, the introduction of the European CE safety design standard, high chromium alloy tool steel, good toughness, wear resistance, blade length adjustable, using quality bearings, durable.
5. Compact structure, no material storage, washable, easy to clean, easy to use and maintenance, the use of sealed bearing, the bearing rotation for a long time to keep good, reasonable knife design, general-purpose plastic grinder, beautiful and generous appearance design.
Brief introduction:
1. Plastic crusher, also called plastic crusher, is mainly used to crush all kinds of plastic and rubber, such as plastic profile, pipe, rod, silk thread, film, waste rubber products.
2. The granule can be directly used by extruder or injection molding machine, or can be used for regeneration through basic granulation. It can also be used as peripheral equipment of injection molding machine to directly crush and recycle defective products and nozzle materials produced by injection molding machine
。